Certified Business Attorneys in Maryland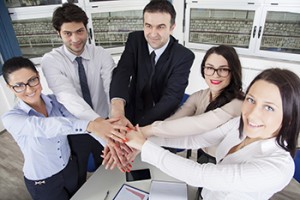 Your business is too important to run on your own. Every day you face decisions that could carry financial and legal consequences. You need the peace of mind that comes from knowing you have an experienced legal advisor and counselor for your business. We advise you on every aspect of business law from starting or buying a business to closing a business and anything in between. We can also connect you with commercial lenders, investors, and marketing and other business professionals.
At Teri Spradlin, LLC, we believe in nurturing a professional attorney-client relationship. For all your basic to complex legal requirements or legal guidance, meet our business attorneys in Maryland for further discussion
Our goal: to limit your exposure to risk and help your business thrive.
Our Services
Outside General Counsel
Incorporation: close, nonprofit, professional
Formation of LLC
Family business formation and organization
Document filing with SDAT
Operating agreements
Privacy Policies
Privacy and Data Assurance Contract Review
Contract drafting, negotiation, and review
Buy-Sell agreements
NonCompete agreements
NonDisclosure agreements
Employment contracts
Business litigation, lawsuits, settlements
Limited Liability Act
Membership rights review and advice
Information Privacy counseling
Change of resident agent
Drafting resolutions and by-laws
Right of First Refusal
Limitation on transfer of shares
Stock issuance
Dissolution, winding up business
Articles of Cancellation
Articles of Revival
Dissociation of Member
Reorganization, mergers
Opinion letters
Business trusts
Partnerships
Our Credentials
2018 IAPP Certified Information Privacy Professional, United States (CIPP/US)
Helping businesses navigate cyber, privacy and data protection laws in an often uncertain maze of regulations.  Our business attorneys can provide counsel and advice on a variety of privacy laws, including GLBA, HIPAA, COPPA, FCRA, FACTA, Dodd-Frank and more.  We also review and draft internet privacy notices and assist clients with preparing privacy policies.
2013 graduate of Leadership Anne Arundel—Executive Leadership Series, 2013
We have significant experience in all aspects of business and corporate formation and organization. We represent you in litigation, negotiated settlements, and all types of transactional and contract matters. As business counsel or outside general counsel, we negotiate business deals as part of your deal team, prepare policies, draft agreements, handle regulatory issues with management's priorities in mind, and offer ongoing legal advice and counsel on all aspects of operations, planning, and dispute resolution. Our business attorneys in Maryland are experienced in work-arounds to keep projects on track. In short, we work with you to ensure the success of your business transactions.
Our Achievements
Here are some examples of matters, our business attorneys we have successfully handled for our clients:
Draft complex Master Services Agreements and intellectual property agreements and provisions
Negotiated full settlement with county for client not paid per government procurement contract
Assisted with successful summary disposition of bid protest before the Maryland State Board of Contract Appeals
Obtained agreement with Attorney General's Office for client allegedly in violation of state home improvement licensure regulations
Successfully prepared Asset Purchase Agreement for client selling commercial business
The Next Step
Call 410-541-6405 for an appointment. Or complete the contact form, and we will get in touch with you by the next business day. Tip: If you have an existing business, please plan to provide all your business formation and organization documentation for review by counsel prior to our first meeting.