Law Firm Café™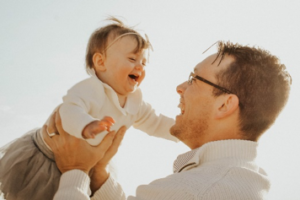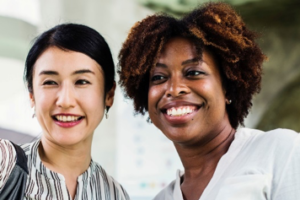 Representing the Moderate-Income Client:
Improving Access To Legal Services For Those Who Cannot Otherwise Afford It
Law Firm Café™ provides legal services in non-criminal matters to moderate-income families that may otherwise find it difficult to have their legal needs met.  According to U.S. News and World Report, Maryland is the wealthiest state in the United States,1 due in part to its employing a large number of federal workers and the state's education system.  While the numbers below are somewhat conflicting, all of the reports indicate that if you are above the guidelines for Legal Aid, but make less than $100,000 in Maryland, you qualify as having moderate income.
A 2018 report by CNBC finds that "middle-income" in Maryland is $77,416.2 Similarly, "according to the Census ACS 1-year survey, the median household income for Maryland was $78,945 in 2016, the latest figures available.  2017 Census ACS data (including 2017 Maryland household income numbers) will be released in September of 2018."3  Moderate income is sometimes defined as 120% of the median family income, or $94,734 in Maryland.  Moderate income families typically do not qualify for free Legal Aid services because their income is too high.  On the other hand, paying the traditional hourly-rate for legal representation may not be an option financially.  Unlike the healthcare arena, there are few viable options for legal benefits except for a few employer-based plans for pre-paid legal services; and criminal defendant's typically have a right to counsel through the Office of the Public Defender.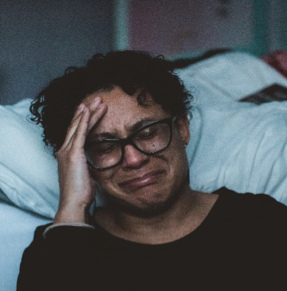 So, where does that leave moderate-income clients
in the throes of unresolved civil (non-criminal) legal difficulties?
Origin:
The name Law Firm Café™ was purposefully chosen to illustrate two concepts:  first, the word, Café, derived from the French word for "coffee;" and secondly, the symbolic nature of a coffeehouse where patrons relax and chat in a comfortable environment.  Similarly, the word Cafeteria, derived from café (coffee) and teria (Spanish for "the place where things are done;" usually business) has come to mean selecting items from an array of options to best meet a customer's needs, whether it be lunch or an insurance plan.
At Law Firm Café,™ moderate-income clients meet with an attorney for a reduced, fixed fee legal consultation.  We meet clients where they are most comfortable:  in-person at our offices, at a local coffeehouse, or at an assisted living or other facility if the client is disabled or incapacitated in any way.  During the consultation, the attorney will provide advice on the legal matter and determine how much involvement, if any, the client wants to undertake to help resolve their own legal matter.
We offer full representation as well as unbundled, cafeteria style legal representation options.  If the latter, clients are encouraged to use only those services that are necessary, to better represent themselves pro se (in proper person, without an attorney) in court or in negotiations.
Some clients may prefer to handle many aspects of their own case, such as negotiations and have us simply review the final contract.  Others may need brief, limited-scope representation in court.  For instance, a client may want limited representation in court for a hearing, or pretrial conference.
It is the goal of Law Firm Café™ to extend quality legal services to moderate-income clients by offering services for fixed fees, with as much or as little attorney involvement as the client needs.  These are cafeteria-style legal services, meaning the services are unbundled and pay-as-you-go.  Full representation, or limited representation pursuant to MD Rule 2-131(b) are available for litigation and court-related matters, as well as contract drafting and negotiation.
The following are examples of legal services and levels of complexity that are provided for a fixed fee:
Regular
Contract Drafting and Review
Wills
Powers of Attorney
Healthcare Powers of Attorney
Moderate
Family Law Marital Property and Separation Agreements
Prepping a client to represent themself, pro se, in court
Drafting legal documents for use in court
Ghostwriting legal documents for the client to file pro se with the court
Letter writing to opposing party
Ghostwriting letters and other non-court related documents for the client to use in brokering conflict resolution
Limited-scope representation in a courtroom (for example, a hearing or pretrial conference)
Complex
Fully representing the client at trial or other non-limited scope court appearance
Trust and estate work required for a disabled spouse or child, special needs trust, or planning for a beneficiary with substance abuse problems
Representation in a collaborative divorce process
These lists are not exclusive and many other services are provided for a fixed fee.  Please call for more information, and the screening documents required before our first meeting in order to qualify for services at Law Firm Café™.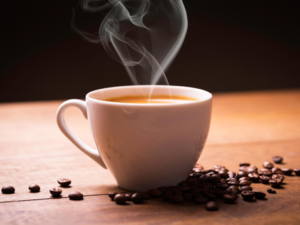 Additionally, . . . .
If we meet in our friendly offices, we provide free coffee and tea—as much as you want!  Clients know exactly how much their legal services will cost.  There are No hourly rates at Law Firm Café™.  Clients pay for only the services that they require.  Payment is due at the time of service.  Fixed fee retainers are placed in our attorney trust account.  We accept credit cards, debit cards, cash and bank checks, but not personal checks.
---
[1] https://www.cnbc.com/2018/03/13/how-much-money-middle-class-families-earn-in-every-us-state.html
[2] https://www.deptofnumbers.com/income/maryland/#family
[3] https://www.usnews.com/news/best-states/slideshows/10-wealthiest-states-in-america?slide=11