Kristen McIntyre Nelson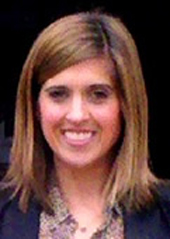 Kristen is barred in the State of Maryland and is a member of the Maryland State Bar Association. Her legal experience includes legal research and motions practice, particularly in the areas of mass torts and products liability litigation. She also has experience in appellate practice and contributed to a Petition for Writ of Certiorari filed in the United States Supreme Court. In addition, Kristen is experienced in various aspects of estates and trusts law including preparing wills, deeds, powers of attorney, and advance health care directives.
Additional Experience
Kristen began her professional career as a votes analyst for a U.S. Senate committee. Following a move to Texas, she served at the Northeast Dallas Chamber of Commerce as the Executive Director. In that capacity, she worked closely with local, regional, and national government officials to deliver the Chamber's message and advance the interests of the Dallas business community.
Background and Education
Kristen grew up in Annapolis, Maryland. She received her undergraduate degree from Vanderbilt University in Nashville, Tennessee, and her Juris doctor degree from Texas Wesleyan University School of Law in Fort Worth, Texas.
In law school, Kristen was active in law review and had an article published in 2011: A Prisoner's Right to Access DNA Evidence to Prove His Innocence: Post-Osborne Options, Texas Wesleyan Law Review 17.4, Symposium Edition.